The experience and resources to help you navigate From Opportunity To Success™
Experience To Know. Resources To Do.
Our Six Core Competencies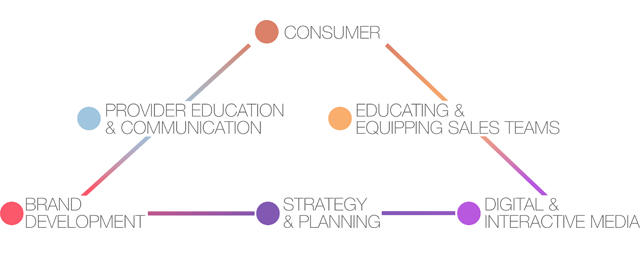 From strategy and planning to tactical execution, from billion-dollar companies to investor-backed start-ups, DevicePharm provides our clients with the continuum of marketing strategy and integrated marketing solutions needed to achieve success.
We know 'em all
Technology defines our ability to deliver effective multi-channel, integrated marketing communications. Our digital and interactive team is well-versed in a wide range of application/design technologies and can execute across a wide range of platforms from web to tablets and interactive kiosks.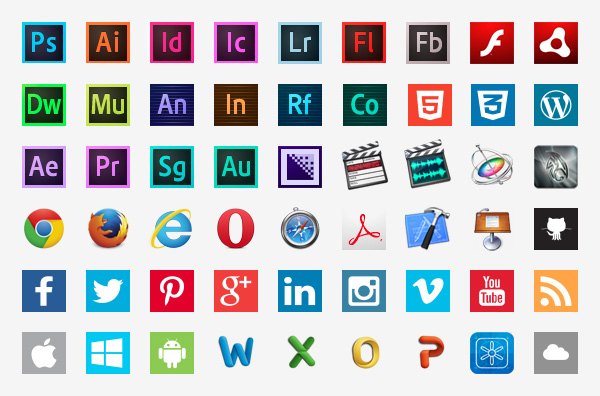 Award-winning Creative Excellence
In the past five years alone, DevicePharm has won dozens of national and international awards for creative excellence and marketing communications efficiency. These awards include campaigns in a range of therapeutic areas and a variety of marketing channels including:
Integrated marketing campaigns
Professional advertising
Consumer advertising
Website design
Tablet applications
Mobile media
Digital ad campaigns
Video and multimedia
Animation
Print advertising
Television advertising
Radio advertising
Direct mail
Outdoor advertising
Public relations
Professional education
Patient education
VIEW OUR AWARDS
Comprehensive Integrated Marketing Solutions
Our six core competencies are a direct reflection of our ability to deliver an integrated marketing solution from strategy through multi-channel healthcare professional and consumer communication. These competencies are derived from the educational and field experiences of our team and a complement to any organization that needs an integrated marketing approach to:
Launching a new product
Launching a new company or division
Launching a new, or expanded, portfolio
Developing and launching a strategic program
Launching a new market, a new category, or new segment
Creating consumer awareness and demand
Defining and developing branded educational channels
Rebranding and re-launching an existing brand






Medical Device Marketing Strategy
Medical Procedure Marketing Strategy
Physician Marketing Strategy

Medical Procedure Brand Launch
Direct-to-Consumer Medical Launch
Physician-Targeting Brand Launch

Medical Device Web Marketing
Direct-to-Consumer Medical Marketing Online

Healthcare – Mobile Design and Development
Medical Procedures – Mobile Design and Development
Physician-Targeting Mobile Design and Development

Healthcare Print Advertising
Print Advertisements for Medical Devices
Medical Procedures Print Advertising
Physician-Targeting Print Advertising

Medical Devices Peer-to-Peer Education
Medical Procedures Peer-to-Peer Education
Direct-to-Consumer Medical Peer-to-Peer Education
Physician Peer-to-Peer Education

3D Animation for Healthcare
Computer Animations of Medical Procedures
Direct-to-Consumer Medical 3D Animation