Campaign Overview
MindFrame Therapy Solutions is a portfolio of microcatheter-based devices specifically designed to optimize rapid perfusion and clot removal for patients suffering from ischemic stroke. Core elements of this healthcare brand development include the tagline "Flow restoration, at the speed of life." as well as the "speed" graphic, a stylized light tunnel that evokes the speed of flow in a vein and emphasizes the rapid quality of the product.
Physician Education Collateral
Core collateral resources articulate the positioning and messaging of the portfolio and individual devices.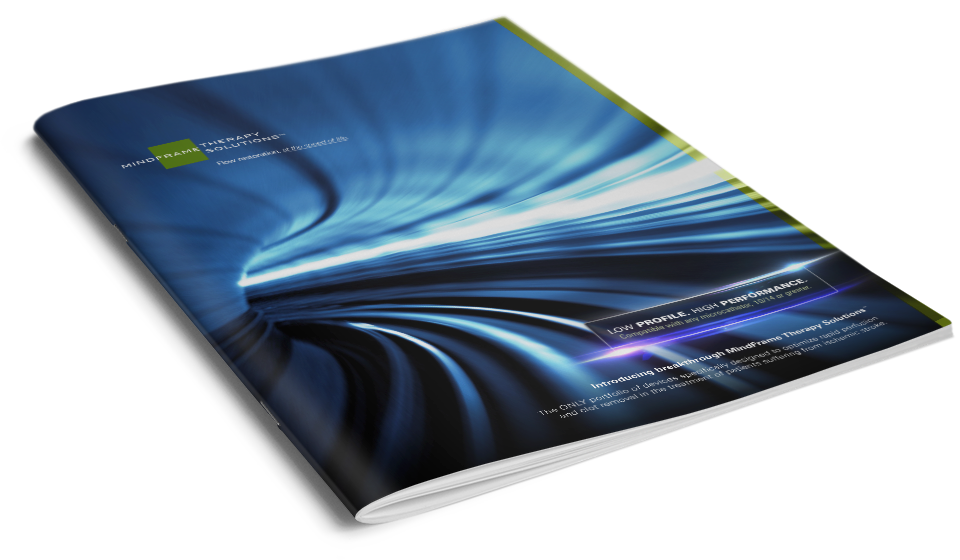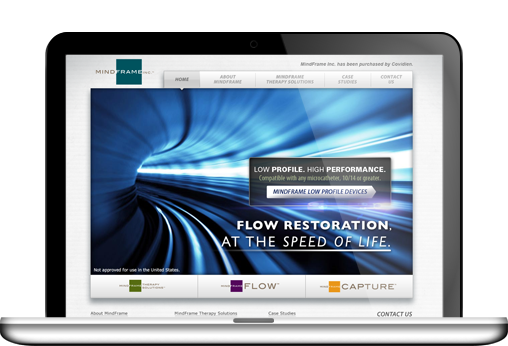 Website
The website is a critical component, extending the company's ability to reach and educate potential customers in numerous European countries.

iPad App

Compelling 3D Interaction
Readily accessible, rich content including 3D animation makes the app a powerful selling tool, capable of making a quick, positive first impression.


Case Studies
Case studies highlight device success, the types of cases physicians should consider, and can be especially useful when launching a product with limited data.


CRM Functionality
The app has the ability to email additional information to a potential customer, while building a contact database for future marketing and sales activities.

Animation
The animation quickly establishes the microcatheters mechanism of action and key procedural benefits.