Campaign Overview
Bold, striking graphics combined with the "Really real time." tagline differentiate HOLOS from the competition. A multi-channel promotional campaign launched the HOLOS system.

Print Brochure
An energetic, groundbreaking brand highlights HOLOS and its ability to bring a new generation of accuracy and precision to cataract procedures. Core positioning and messaging is incorporated in this high-impact sales brochure.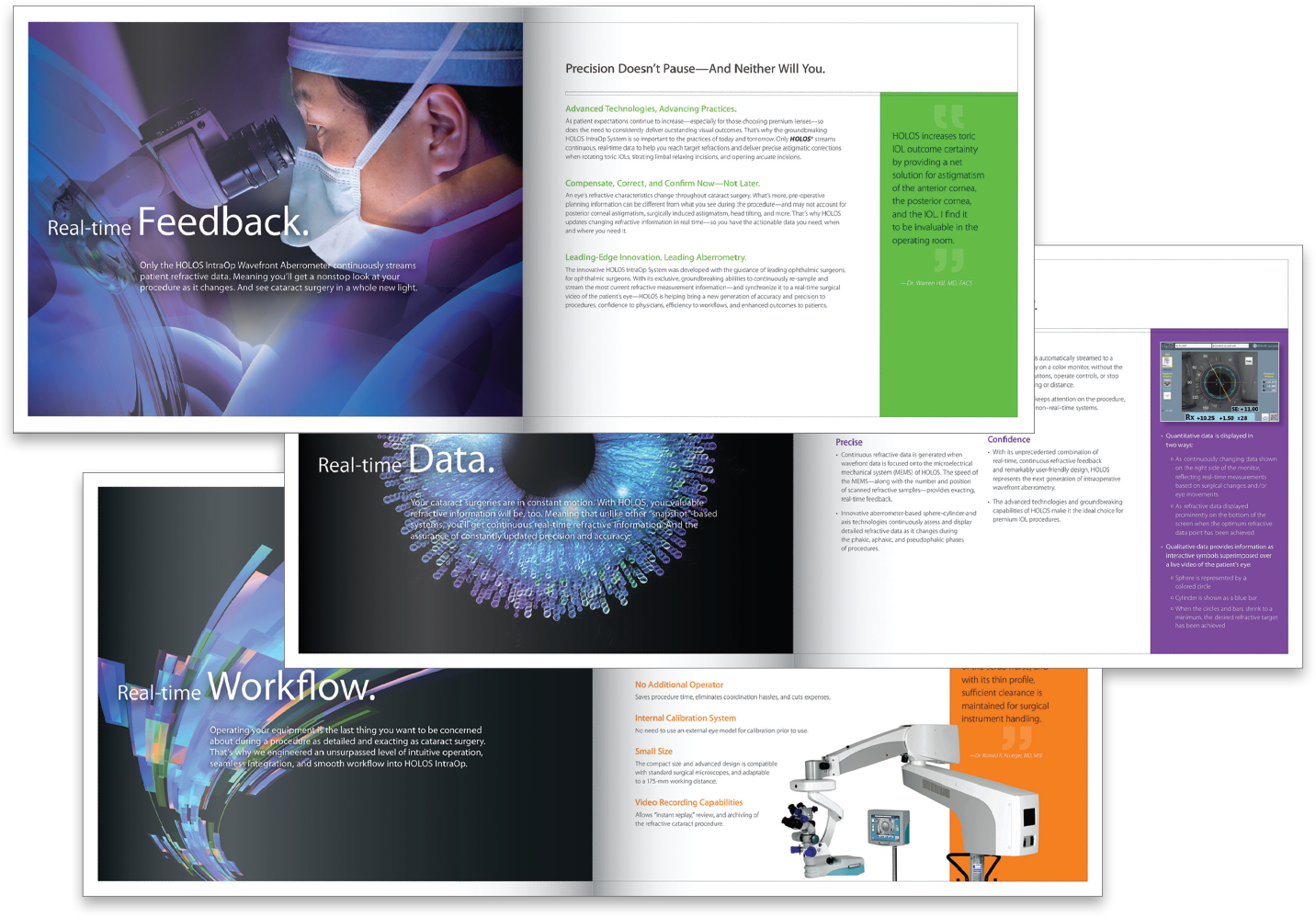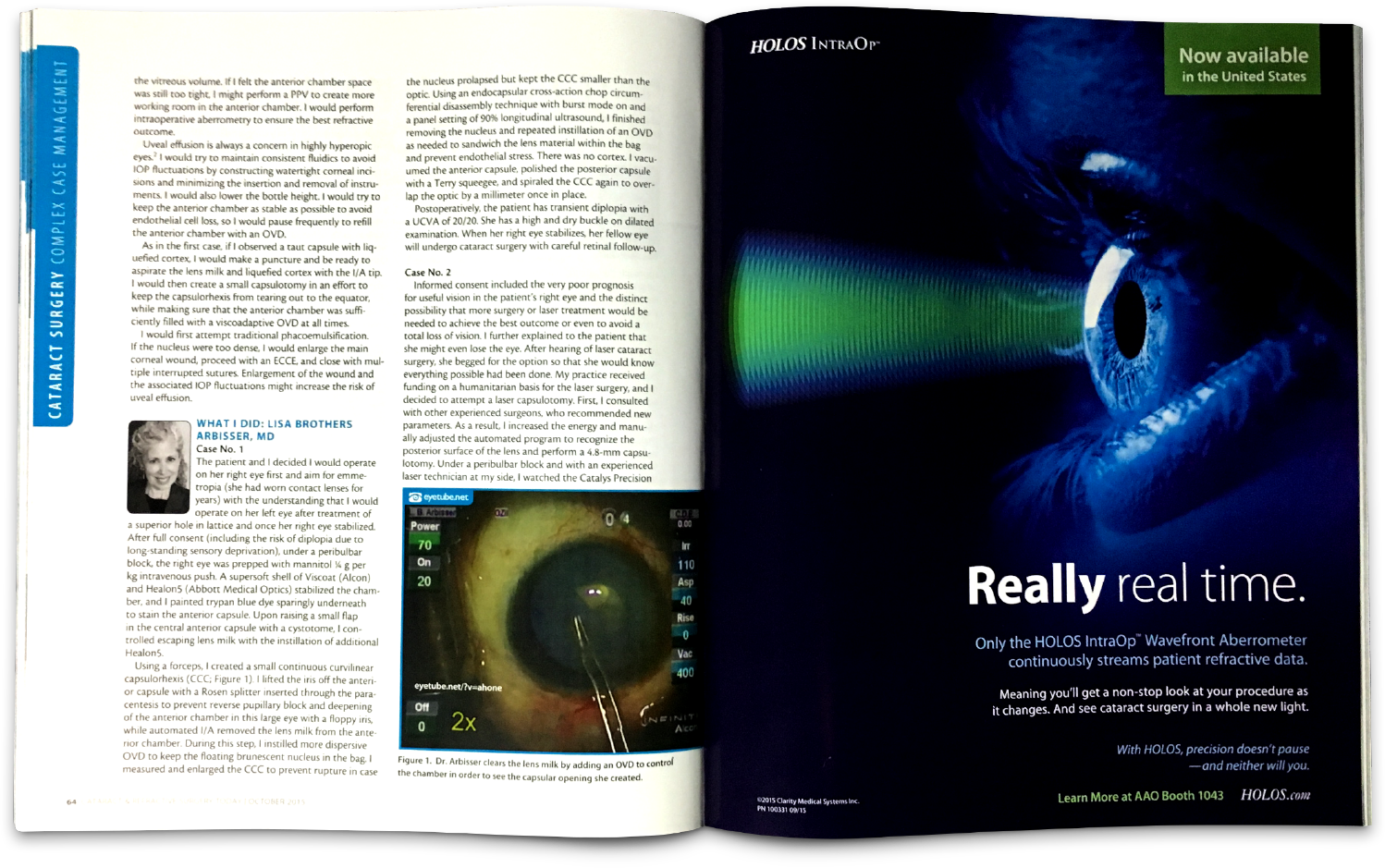 Advertising
An extensive print advertising campaign successfully brought awareness and interest for the system within the ophthalmology industry.

iPad App
Digital selling is the cornerstone of Clarity Medical's sales efforts. The HOLOS iPad app contains interactive selling tools that demonstrate intraoperative benefits to surgeons.