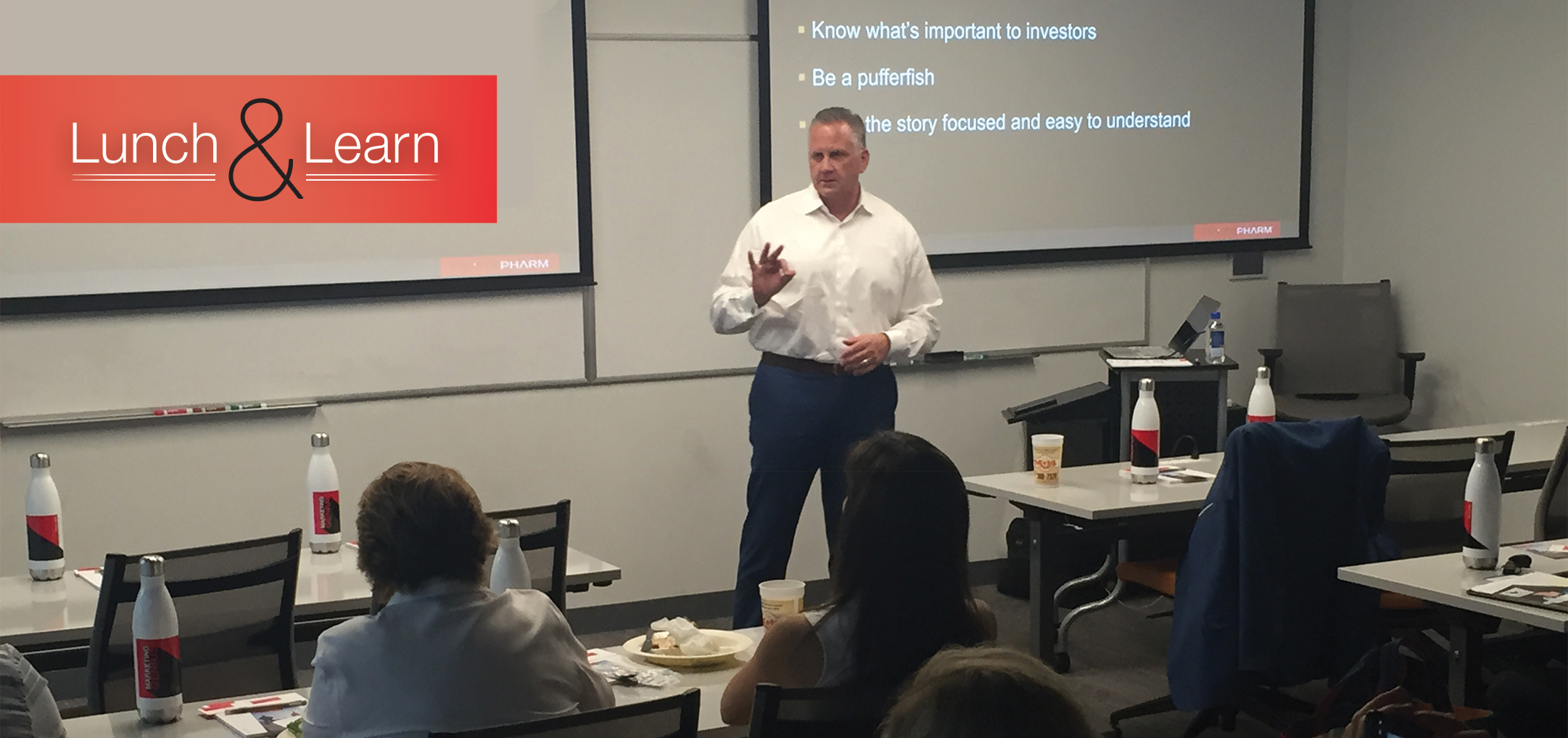 Critical Elements To Raise Capital
DevicePharm sponsored the first in a series of Lunch-n-Learn presentations for medical technology executives in Austin, Texas. "Communicating with Investors: Critical Elements to Raise Capital" was the title of this first program designed to help medical technology executives look at the marketing continuum from raising money, to building brands, and communicating with both healthcare professionals and consumers.
The "Communicating with Investors" presentation focused on three key areas that are critical to communicating effectively and sharing your vision. These three areas are: 1) know what is important to investors – not what's interesting to you, 2) be a pufferfish – have a big brand early, and 3) tell a focused story that's easy to understand.
The part of the program that generated the most questions was the section focused on what is most important to investors. This section featured inputs from entrepreneur CEOs with multiple successful ventures, an attorney with over $1B in medical technology transactions, a medical industry accelerator that has helped early-stage companies raise over $800 M, and a venture capitalist.
The presentation is available for early-stage company entrepreneurs. Simply email ChristineH@DevicePharm.com and a copy will be provided.

Clay Wilemon
CEO & Chief Strategy Officer
ClayW@DevicePharm.com