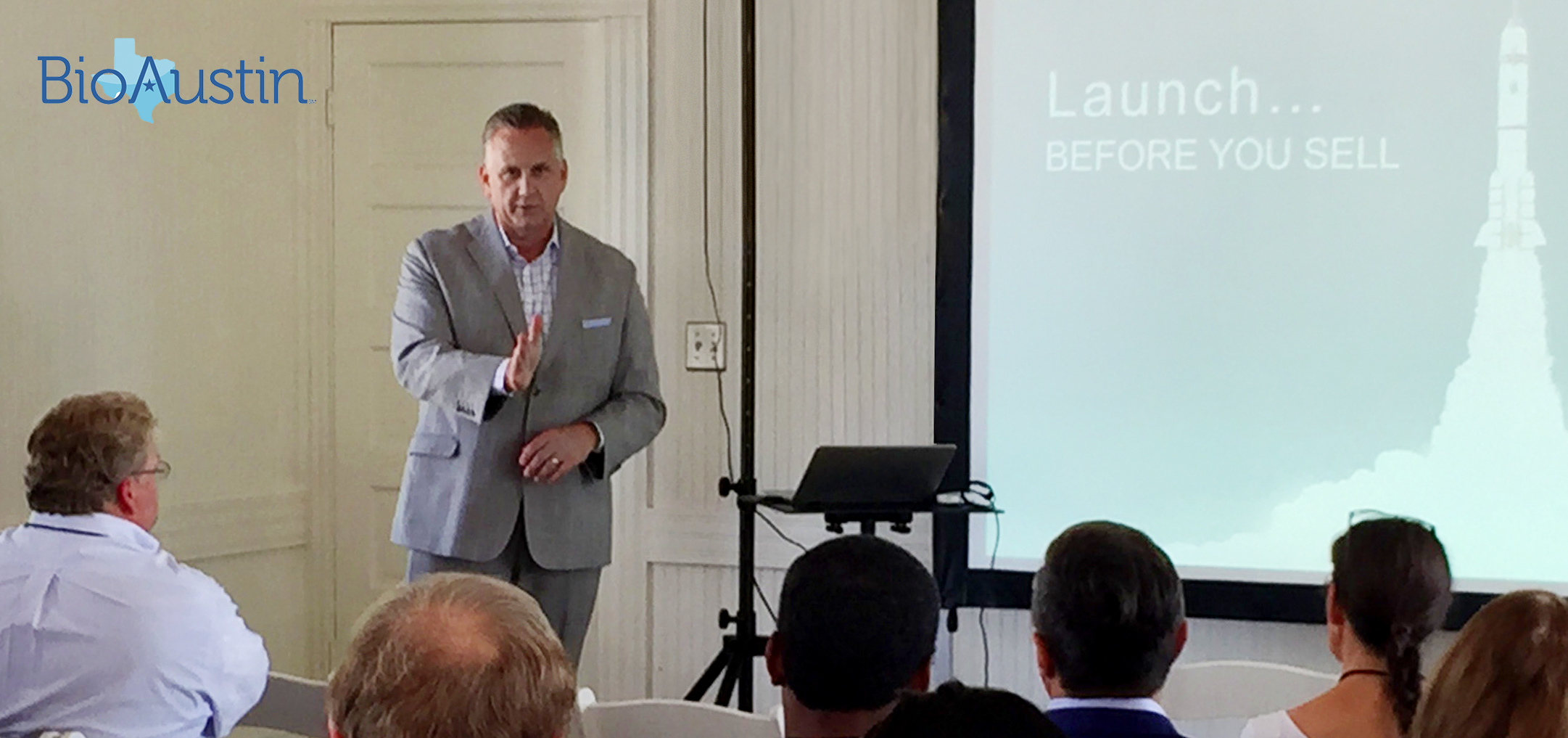 Tips For Med-Tech Marketers Presented At BioBash
On June 6, 2017, DevicePharm was honored to make the opening presentation at the 2017 Spring BioBash in Austin, Texas. The presentation was titled, "So You're Going To Launch". It was presented to provide a guide for med-tech executives, marketers, and entrepreneurs who are launching new products, companies, and markets.
BioBash is the signature event of BioAustin, a non-profit industry accelerator that serves as a growth engine for the dynamic Austin, Texas medical technology community. Approximately 200 people attended BioBash which was held at the new Friends & Allies Brewery in Austin.
Clay Wilemon, DevicePharm CEO & Chief Strategy Officer made the presentation and based the tips for success from DevicePharm's experience with over 500 new medical brand launches. The presentation offered three key recommendations for a successful medical technology launch:
Launch Before You Sell
Be A Pufferfish
Talk To The Buyers
DevicePharm wants to thank BioAustin for allowing us to sponsor the 2017 Spring BioBash and for the opportunity to be part of the growing Austin medical technology community.
Clay Wilemon
CEO & Chief Strategy Officer
ClayW@DevicePharm.com