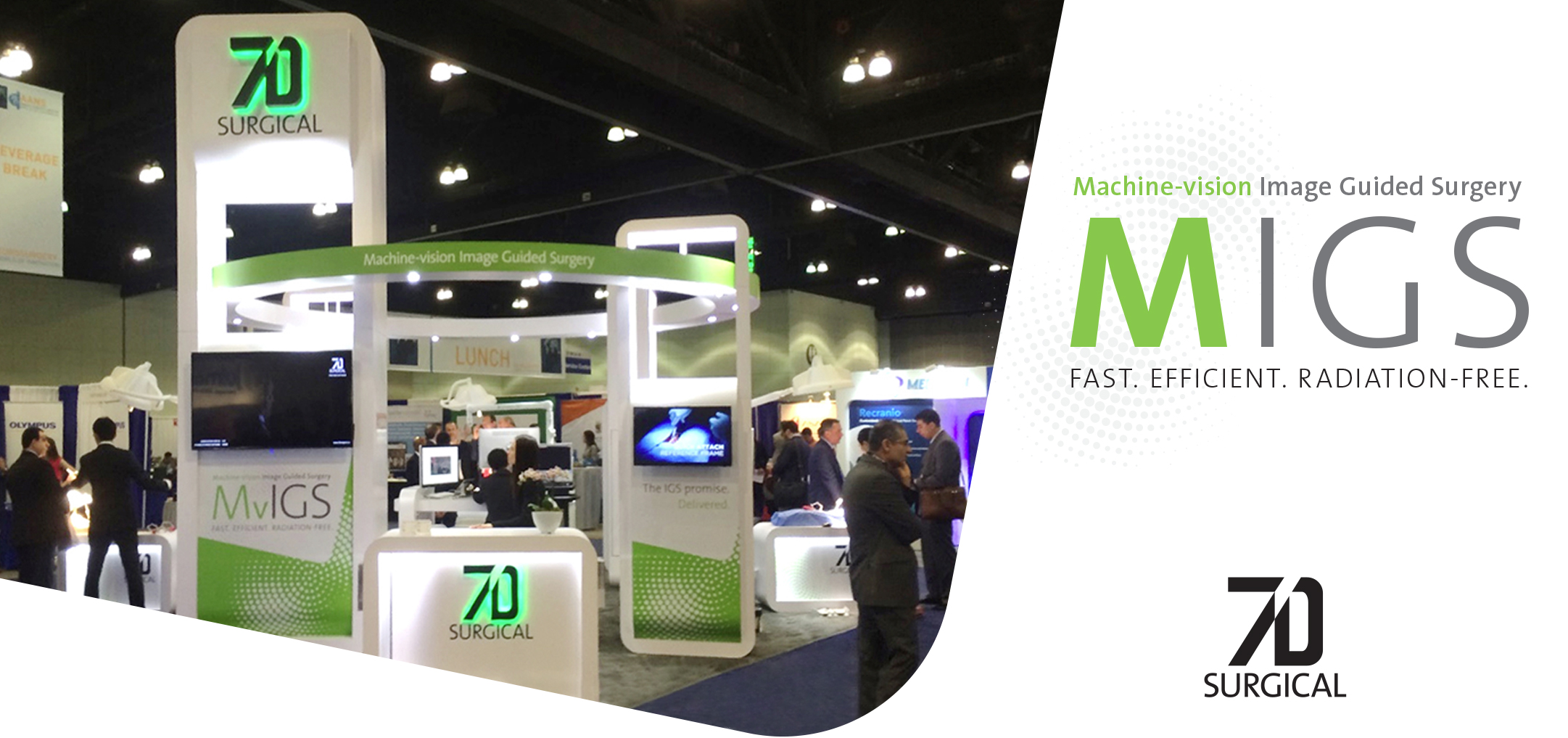 7D Surgical Launches The First MvIGS Technology
Toronto-based 7D Surgical launched the first MvIGS (Machine-vision Image Guided Surgery) platform at the 2017 AANS neurosurgery meeting in Los Angeles. The campaign, "The IGS Promise. Delivered." resonated with hundreds of surgeons participating in interactive demonstrations throughout the conference.
The 7D Surgical MvIGS platform is built on the promise of being fast, efficient, and radiation-free. It is the first image-guided surgery platform that enables surgeons to register levels of the spine in 20 seconds and does not subject surgeons, staff, or patients to intraoperative radiation. As a result, the promise that image guided surgery has offered for over a decade, can now be practically achieved in everyday practice.
DevicePharm congratulates the 7D Surgical team for their successful launch of this innovative surgical platform and delivering on the promise of image-guided surgery.
Jon Hermie
President, DevicePharm
JonH@DevicePharm.com