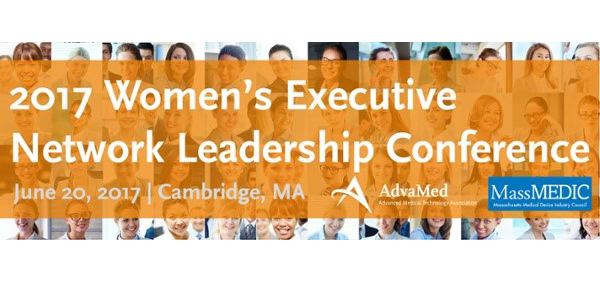 Christine Horton Featured in AdvaMed Sponsored Event
On June 20, 2017, DevicePharm was represented with a featured group of business leaders in the "Women's Executive Network Leadership Conference" sponsored by AdvaMed. The event, held in Boston, included an amazing group of medical device leaders. The attendance, which set a new event record, included participants ranging from large medical device organizations to emerging tech companies.
DevicePharm Vice President, Christine Horton, was a featured participant in a panel focused on leading and negotiating. She said of the experience, "I was honored to participate in this conference. The core element of negotiating is focused on how to create a value-based conversation that leads to successful outcomes for everyone. This is completely in alignment with the philosophy of the value communication work we are doing with our clients at DevicePharm."
The leadership and negotiation panel highlighted the need for women to purposefully act with confidence – confidence that is based in knowledge and experience. The panel also shared the need to negotiate with a confident personal brand as well. What we say, how we say it, and our physical presence are all elements that we bring into a meeting. These elements of our personal brand are very similar in importance to our corporate brands and ultimately impact our negotiating success. In addition to Christine Horton, the panel included Tracy Palmer Berns, VP of Ethics and Compliance at Medtronic and Michelle Axelrod, Principal at Porzio.
Join AdvaMed and DevicePharm at the MedTech Women kick-off event for the new Austin, TX chapter on July 27 at 5:30 pm. For more information and to register, click here.

Christine Horton
Vice President
ChristineH@DevicePharm.com