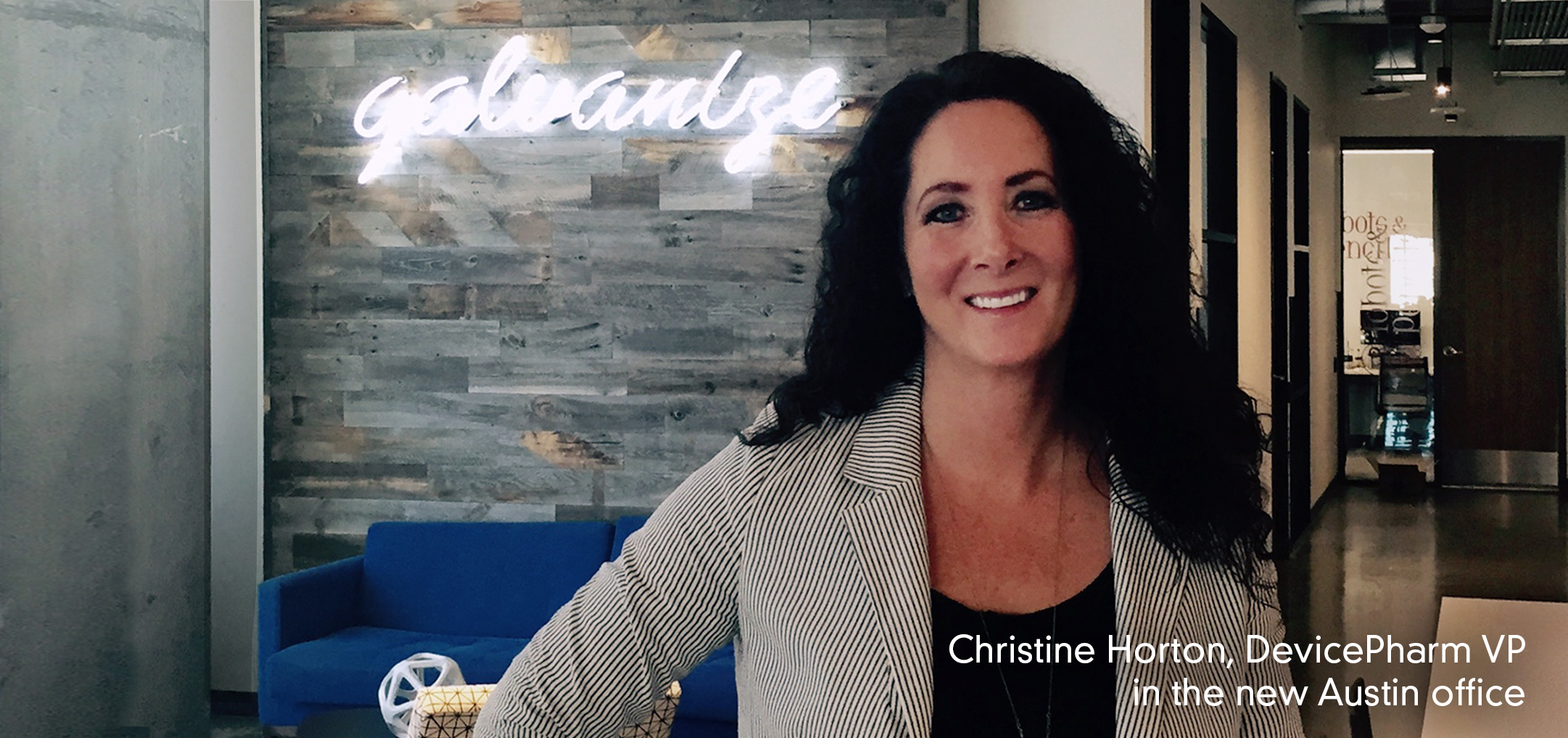 On May 1, 2017, DevicePharm announced the opening of our new office in Austin, Texas. This office was developed to serve the growing medical technology industry in Austin, Houston, Dallas, and San Antonio.
Clay Wilemon, DevicePharm CEO and Chief Strategy Officer described the motivation for opening the Austin office, "Texas has over 700 medical device, biotech, diagnostics, and pharmaceutical companies. These companies create an annual economic impact of over $70 billion and enjoy a tremendous synergy with other world-class business clusters such as the Texas Medical Center in Houston and Austin's booming high-tech industry. In addition, many of our current clients now have facilities in Texas as a complement to their Minnesota and California operations. Having an Austin presence enables us to better serve our existing clients as well as new ones."
DevicePharm Vice President Christine Horton added, "I am excited to oversee our business in Austin and throughout the state of Texas. Austin provides a centralized location to serve the booming healthcare markets throughout the state."
As part of our Austin kick-off, DevicePharm will sponsor the Spring 2017 BioBash which is an annual BioAustin event. This mix of fun and business will be held on June 6, 2017 at the Friends and Allies Brewing Company.
The new DevicePharm Austin office is located at 119 Nueces Street in Austin. For more information, contact Christine Horton at ChristineH@DevicePharm.com.

Clay Wilemon
CEO & Chief Strategy Officer
ClayW@DevicePharm.com