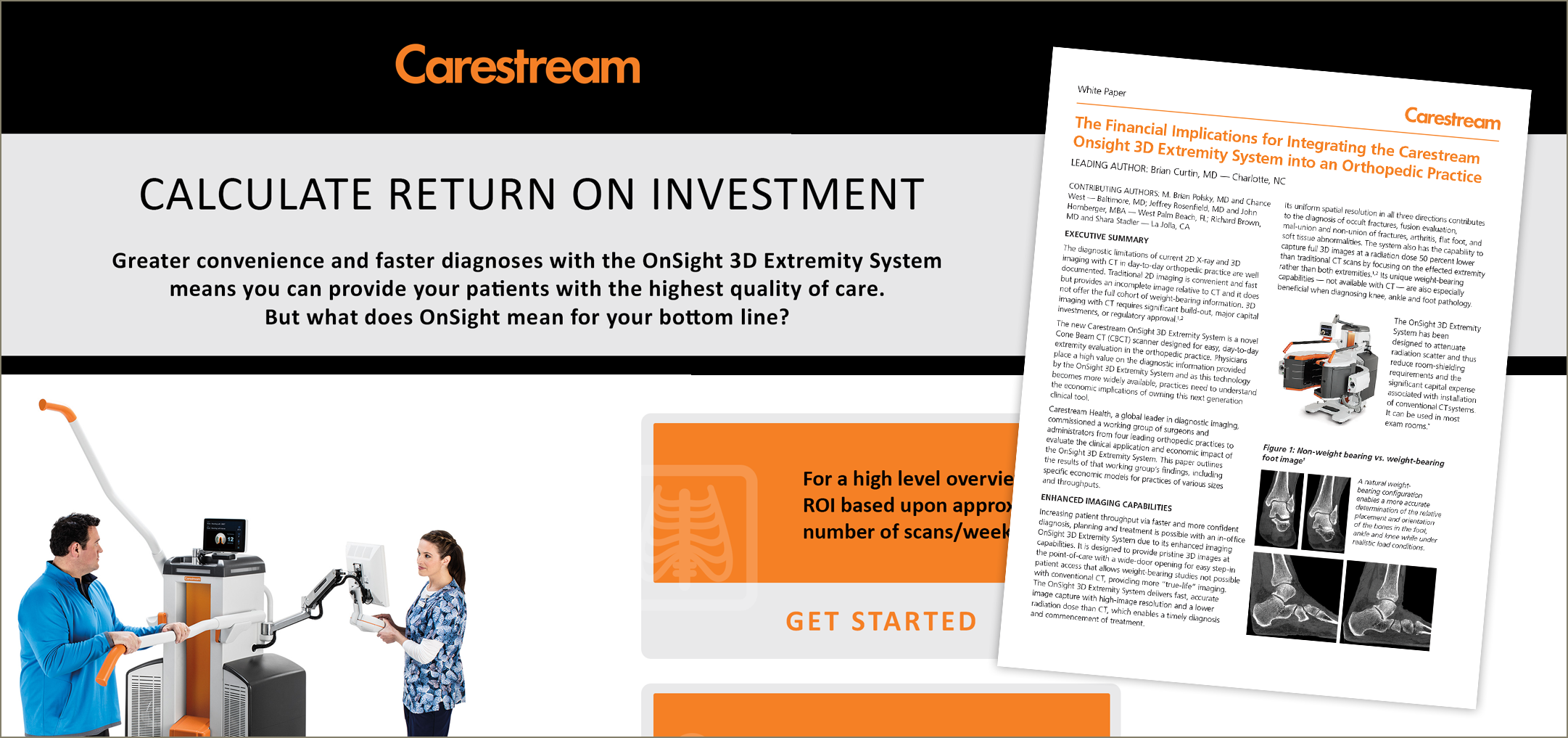 The scenario is common. A new medical technology is introduced that potentially improves care and practice economics, but also disrupts conventional care patterns. The question in these scenarios is, "How do we quantify the clinical and economic value and how do we communicate that to clinicians?"
Carestream Health recently rolled out a revolutionary new imaging modality called the OnSight 3D Extremity System (CBCT). Using state-of-the-art cone beam CT technology, the OnSight 3D Extremity System enables orthopedic practices to perform advanced 3D imaging in the office and conduct weight-bearing imaging. This technology provides new information that is helpful to orthopedic physicians and patients, and potentially improves practice economics.
DevicePharm worked with the Carestream team to manage a working group of leading orthopedic practices that included surgeons and administrators. This work group collaborated to define their best projections on indications for use, utilization, reimbursement, revenue, and expenses. The output of this collaboration was a comprehensive whitepaper and an interactive economic calculator application. The app enables practices to input a range of unique provider, volume, and staffing data to project the economic impact of the OnSight 3D Extremity System in their practice.
Communicating value is essential when launching any medical technology and especially so with capital equipment. The OnSight 3D Extremity System value, thanks to the support of the surgeons and administrators in the work group, is clear and understandable for practices of all sizes.

Brian Famigletti
Vice President & General Manager
Minnesota Office
BrianF@DevicePharm.com