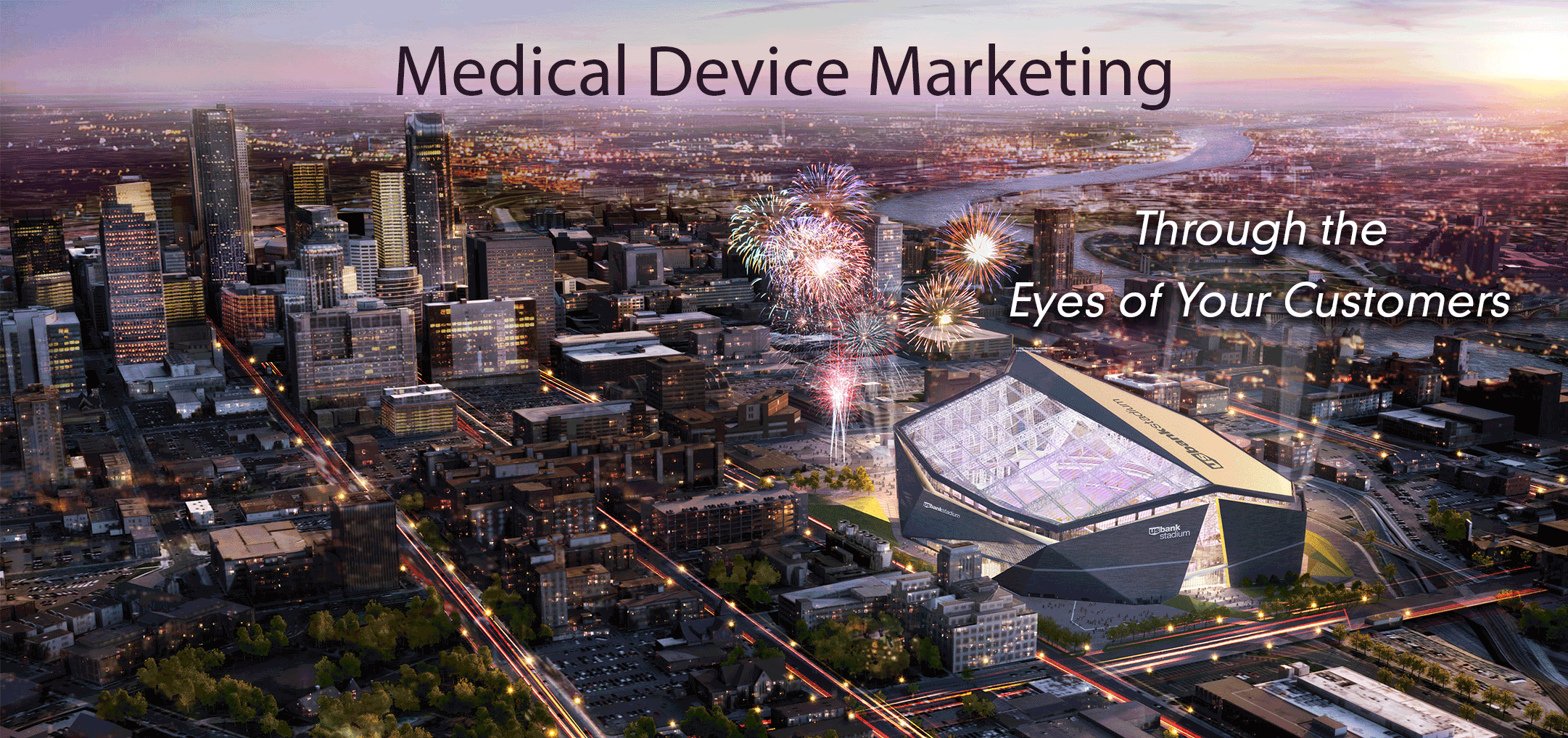 DevicePharm and Medical Alley co-hosting November 10 event at U.S. Bank Stadium
Every medical marketer wants to know one thing, "What are my customers thinking?". On November 10, 2016, DevicePharm and Medical Alley will co-host an event designed to answer that very question. Titled 'Medical Device Marketing Through the Eyes of Your Customers', this event will feature a panel that includes surgeons, interventionalists, and hospital and practice executives from the Twin Cities area.
The focus of the panel discussion will be to understand how our customers are approaching big issues in healthcare, how they consume medical marketing and educational content, and what they think about various medical marketing campaigns. We will actually present a number of campaigns and content that are in the market today for panel commentary. The program will conclude with a time for audience Q&A.
The November 10 program will be held at the Sky Club, located on the field-level in the new U.S. Bank stadium in downtown Minneapolis, MN. Stadium and locker room tours will be available at no cost to all attendees. Registration and breakfast begin at 8:00 am. The program will begin promptly at 8:30 am and last for one hour.
To register, click here. For more information, email Christine Horton at christineh@devicepharm.com.
###
Christine Horton
Vice President
christineh@devicepharm.com