Videssa® Breast takes major step in solving the challenge of inconclusive mammography
We all know someone who has gone in for a mammogram only to find that their test results were inconclusive. In most cases, further testing or even invasive biopsies are recommended when mammography results are unclear.
At the 2015 San Antonio Breast Cancer Symposium, Provista introduced Videssa® Breast, a breakthrough that accurately detects the presence or absence of breast cancer with a protein-based blood test. Videssa® Breast provides clinicians, and their patients, with clinical confidence, clarity and peace-of-mind about what to do next when mammography is unclear – detecting the absence or presence of breast cancer by identifying early warning signals called biomarkers.
The issue of inconclusive mammography results, especially for women with dense breasts, has become a major national concern. Since October of 2009, 24 U.S. states have passed legislation that requires physicians to inform their patients with dense breasts that additional testing to supplement mammography and subjective imaging modalities may be needed.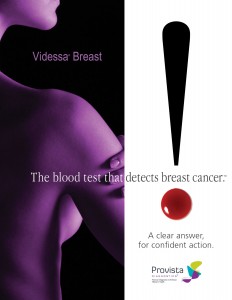 The DevicePharm team, including Shannon Jacobs, Joseph Banuelos, and Teri Laursen, developed the simple, provocative campaign that emphasizes the phenomenal point that a blood test can identify cancer, and help women avoid unnecessary, subjective, and sometimes painful diagnostic testing. Simplicity and stopping power are the hallmarks of this dynamic campaign for a breakthrough test that will help thousands of women each year have clarity and confidence in their breast health.
To learn more about Videssa® Breast, visit www.provistadx.com.
###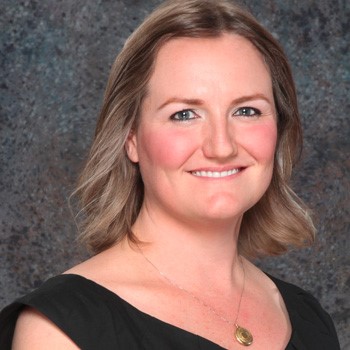 Katherine Wiseman
Senior Vice President
DevicePharm
katherinew@devicepharm.com