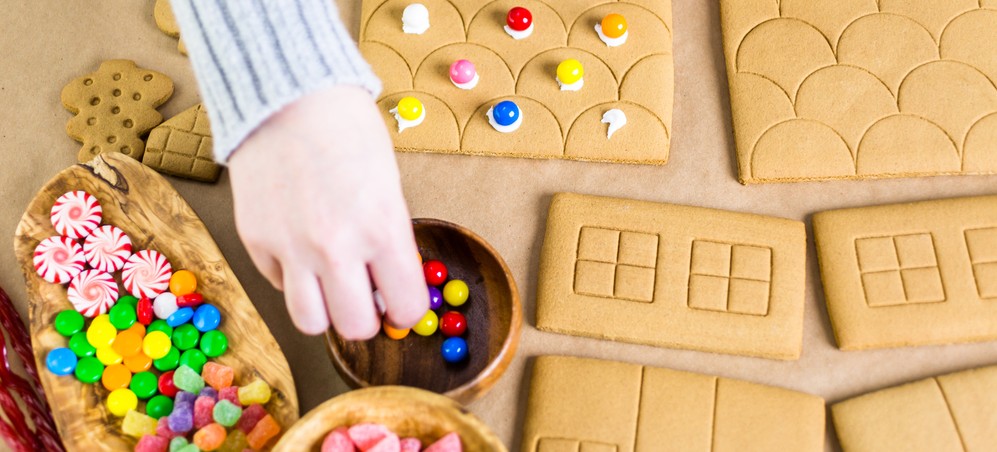 Annual DevicePharm Gingerbread Building Contest Highlights Sweet Skills
Each year we unleash the creative beast in the DevicePharm team in a no-holds-barred Gingerbread House contest. Art directors and accountants, writers and editors, animators and account executives; everybody gets to build the gingerbread house of their dreams. And, as the winning categories indicate, some of those dreams are sweet and others may be best classified as nightmares.
This year's winning gingerbread house was built by senior copywriter, Andrea Espindola. As it turns out, the creation of the sweet design was aided by her fiancé who just happens to be an architect. That type of resourcefulness is always welcome at DevicePharm.
The "What were you thinking?" award went to our video and multimedia editor, Jake Chacon. Jake's nightmarish design may have been the first of its kind in gingerbread house building history.
The range of designs covered everything from traditional Christmas themes to a particular political candidate trying to overtake the 'ginger people' in a disturbing display of force. Thankfully, the gingerbread houses created by our art directors, designers, and writers were easily distinguishable.
###