Campaign Overview
The TECNIS Toric intraocular lens is proven to have a very small degree of rotation once in the recipient's eye, the key driver to a toric lens correcting astigmatism as intended. The campaign highlights the fact the lens does not move, and ties this feature to the benefit of improved clinical outcomes.
Product Launch
This major healthcare product launch occurred at a large trade show with a robust, integrated marketing communications campaign. A key piece of the launch was an exclusive hotel room door drop in which attendees received clinical information including a Key Opinion Leader article, white paper, and data summary.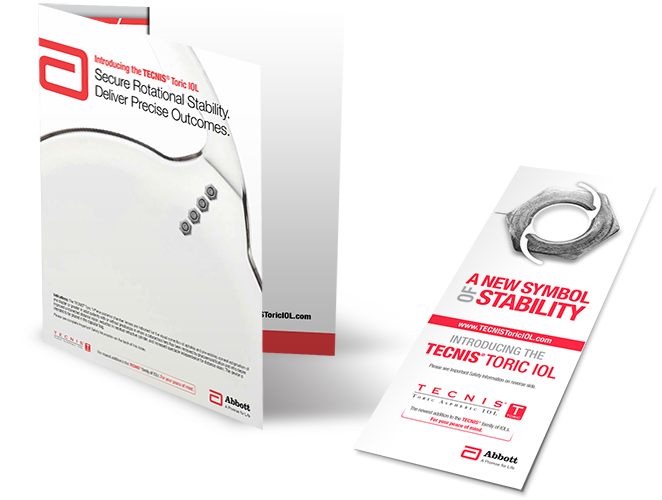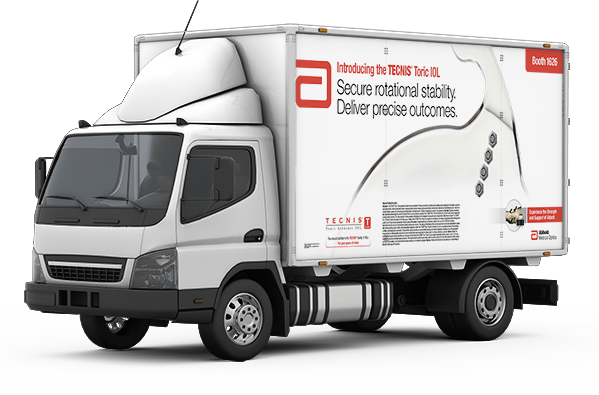 Mobile Billboard
Mobile billboards were one of many trade show tactics used to promote the launch both outside and inside the booth.

Website
The website focuses on the products main differentiation and messaging, as well as the lens' clinical performance and outcomes data.
Visit the Site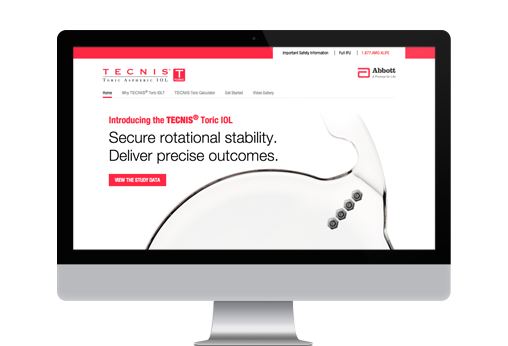 Advertising
An extensive health care professional print and online advertising campaign creates awareness and interest in the lens.