Campaign Overview
The TECNIS Multifocal lens gives cataract patients a choice as to whether they want to wear glasses following cataract surgery.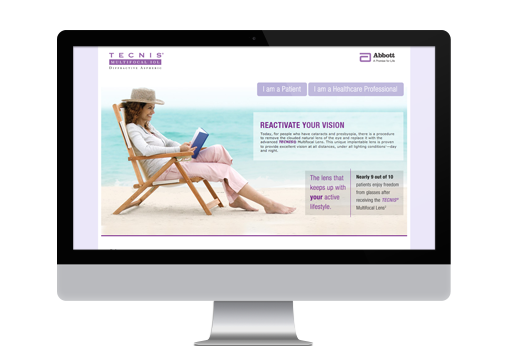 Website
The consumer website is one of the many integrated tactics employed to drive awareness and education about this elective option.
Visit the Site
Patient Brochure
The consumer brand and brochure focus on the lifestyle benefits that the lens delivers.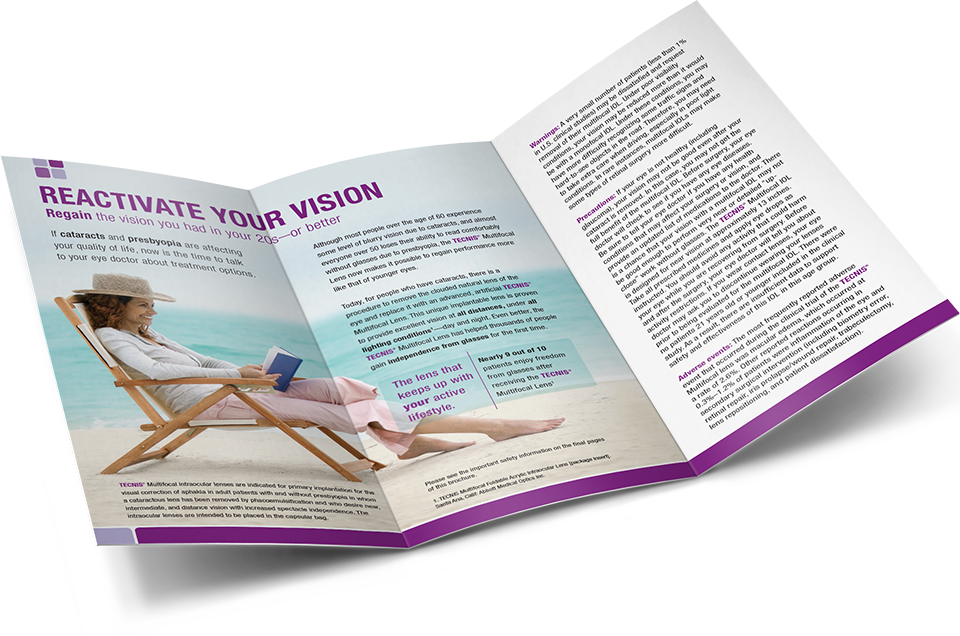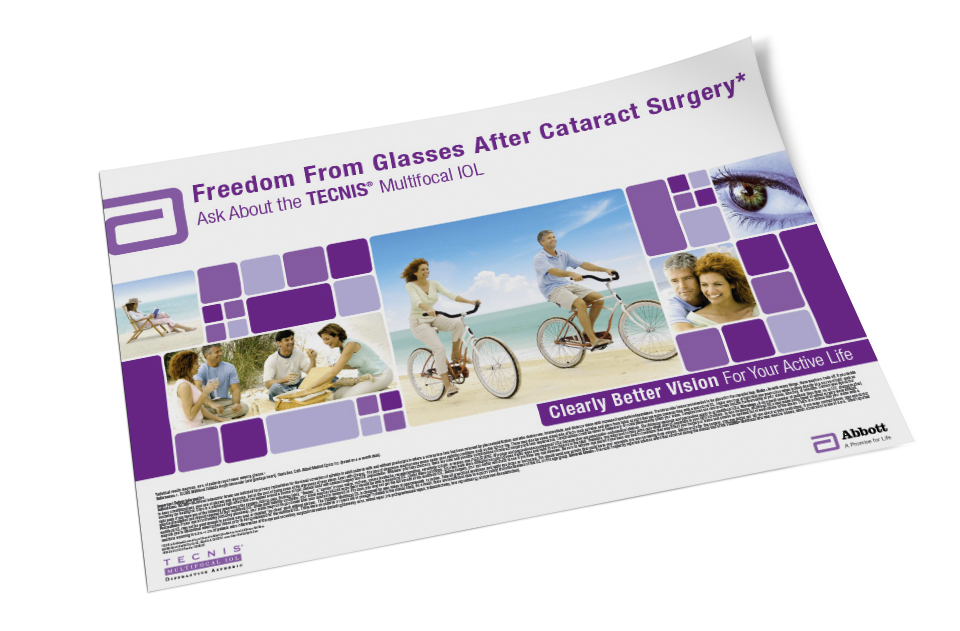 In-office Education
Core to the campaign is a suite of practice communication tools that enables physicians and their patient counselors to tailor their communications and selling systems to best meet their patients' needs.